The Chicago Booth London Global Art Collection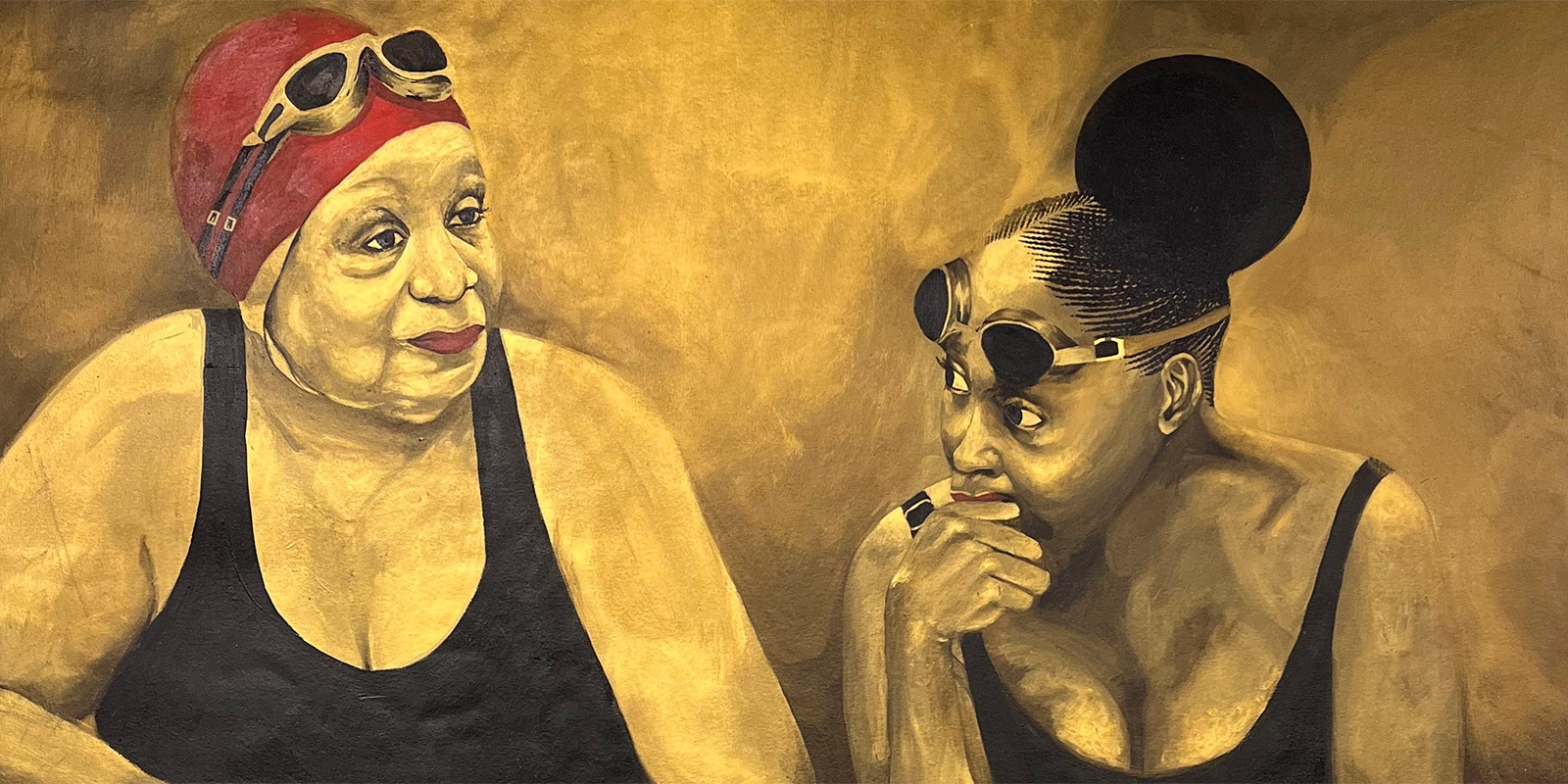 Chicago Booth would like to congratulate Modupeola Fadugba on winning a New York Emmy for the film 
Dreams from the Deep End
. This documentary follows Modupeola as she paints NYC's only 55+ African American synchronized swim team, the Harlem Honeys and Bears. The work 
Gossip Girls
, part of the London campus collection, is from this series of paintings.
The walls of Chicago Booth's Robert Rothman, '77, campus are adorned with over 50 works of art that not only enhance the physical environment in which our students, staff and faculty work, but form a collection specifically curated to align with the intellectual mission of the school.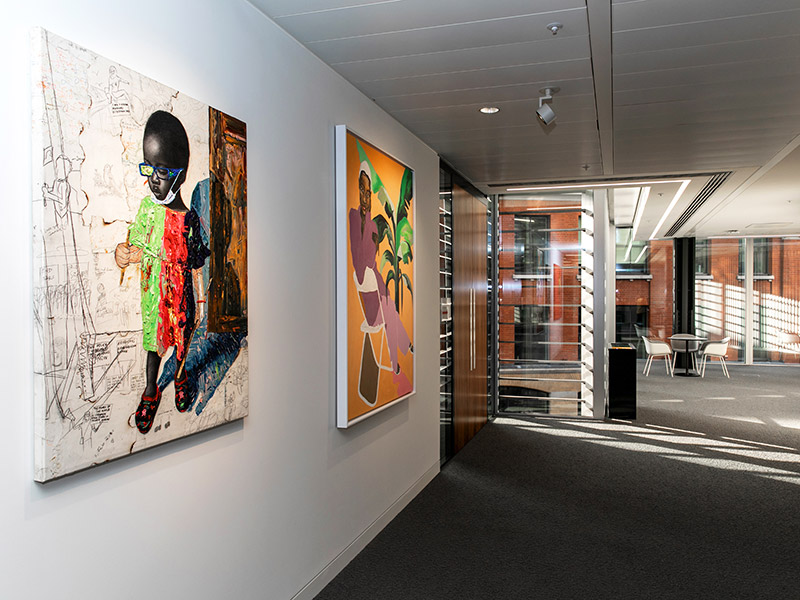 Chicago Booth is defined by an unparalleled curiosity about the world and willingness to search where others have not to find answers.
The art on display is similarly oriented to enhance that sense of curiosity about the world, and to better understand the ways in which contemporary artists have tackled these issues.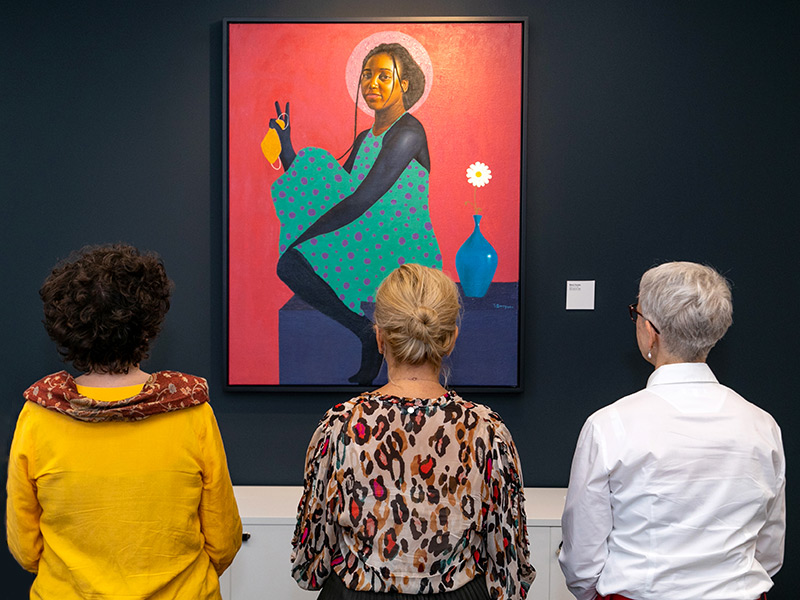 The London collection is called Unapologetically, and features art from both established and emerging artists that addresses questions such as economic and cultural globalization, the role of the media, gender and racial identity, and the role of memory.
We see the art collection as an extension of the innovative approach that Booth and the University of Chicago take to enhancing knowledge and science.